Heating and Cooling Repairs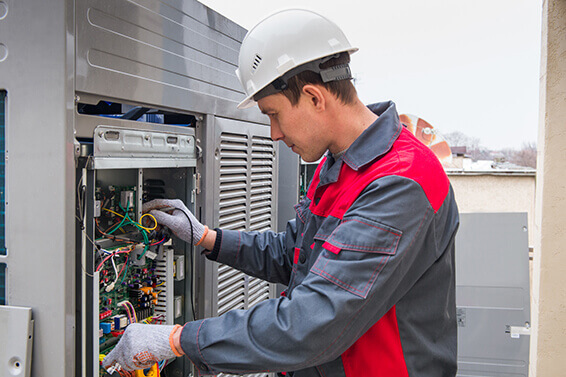 Has your air conditioner broken down on the hottest day of the Melbourne summer? Are you worried about the safety or efficiency of your ducted heating or gas log fire?
When your heating and cooling systems are letting you down, you need Heat Cool Express. Working across Melbourne for more than 10 years, Heat Cool Express provide specialist repairs for your heating and cooling systems. If you experience a breakdown or malfunction, we are here for you.
Some of the systems Heat Cool Express works with include hydronic heaters, gas ducted heaters, gas log fires, evaporative coolers, refrigerated air conditioners, and split system heaters and coolers. We offer repairs for a full range of brands and we work on a fixed price system, not an hourly rate!
With same-day 24/7 services available, you'll never be left in the hot or cold for too long with our team.
To work with a professional who has years of experience and all the parts, contact Heat Cool Express for your heating repairs today!